Dayton Area Up and Comers
On Sunday I had a chance to attend a training session with some of the most talented young players in the Dayton area.  Here's a look at some players who caught my eye. [player_tooltip player_id="284940" first="Tyrell" last="Lewis"]QB Tyrell Lewis Tyrell…
On Sunday I had a chance to attend a training session with some of the most talented young players in the Dayton area.  Here's a look at some players who caught my eye.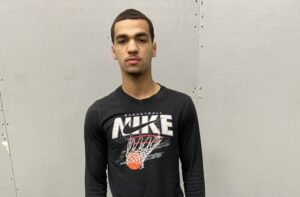 QB Tyrell Lewis Tyrell Lewis 6'0" | 175 lbs | QB Wayne | 2025 State OH (Wayne HS 2025) 6'0 175- I've had the opportunity to see Tyrell several in person.  He continues to grow and develop.  His velocity continues to increase, and the ball jumps off his hand.  He is starting to gain placement accuracy.  Athletically he stands out with his ability to maneuver the pocket and throw on the run.  He takes coaching well.  Any freshman is going to experience ups and downs, but that's where growth occurs.  I'm super excited to see Tyrell continue to grow and watch the game slow for him.  The future is bright!
WR Teaunn Hunter (Wayne HS 2025) 6'0 170- Hunter should be one of Lewis' top targets this fall.  Hunter is a smooth athlete and a fierce competitor.  He isn't just looking for reps he's seeking out the best competition for each rep.  He has a great attention for detail and his route running is really coming along.  As he continues to develop his route running and gets stronger, he's going to start to attract a lot of recruiting attention.  I think he'll really start to make a name for himself in this summer camp season.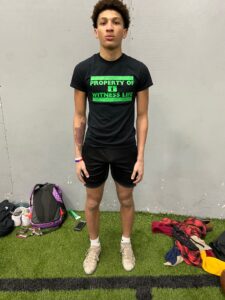 QB JT Smith (Fairborn 2024) 6'3 180- This was the first time I had a chance to see JT.  What sticks out first is his natural athleticism.  His footwork is easy, and he has a lot of raw arm talent.  He has a long athletic build that will have coaches very interested just on the eye test.  I think there's a lot of room for growth.  After seeing him in person I went back and watch some of his film and you see big time flashes of arm talent with him at QB.  He has a TON of upside as a QB with his combo of size, arm talent, and athleticism.  I'm very excited to how JT continues to develop as he continues to grow and add strength.
WR Dominique Johnson (Fairborn 2023) 5'10 180-  Dominique was one who I thought had one of the better days of the wide receivers.  He has an explosive release, and he gets in and out of his cuts with ease.  I like him as a slot receiver at the college level. He also can contribute as a returner on special teams.  I project Dominique to the D2 or high D3 level.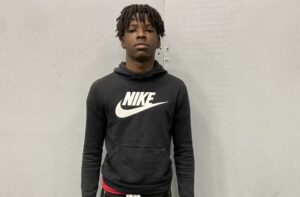 CB Jahmale Clark
Jahmale Clark 5'9" | 150 lbs | DB Trotwood Madison | 2025 State OH (Trotwood Madison 2025) 5'10 150- Watching Clark you quickly get a feel for his quickness and his athleticism.  He has a lot of room to fill out and gain strength.  Instinctually he does well to play the ball.  As he gets bigger and stronger, he'll be able to better fully match up bigger receivers.  Playing at Trotwood Madison, he'll have a lot of talented players hone his skills against.  His ball skills and ability to close are really exciting and make him one to watch in the future.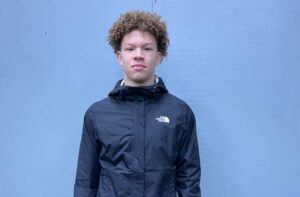 WR/TE Isaac Brown (Wayne HS 2024) 6'1 180-  Brown is a well built receiver with good athleticism.  Because of his strength he excels at playing through contact and does a good job of winning 50/50 balls.  I'm interested to see how Isaac continues grow and fill out.  I think he could possibly grow into a tight end.  The genetics are there as his older brother is current Alabama signee TE Elijah Brown
Elijah Brown 6'5" | 235 lbs | TE Wayne | 2022 State OH .  He'll be another weapon in the Warrior offense.