As a former two-way lineman, I'm a firm believe in the saying "no line, no shine". The big boys up front rarely get their names in the paper but ask any quarterback or running back how important the fellas in the trenches are. Georgia is a hotbed for football talent and that doesn't just mean the skill guys. Here's a look at five offensive linemen in the class of 2026 from the Peach State, that I'm high on.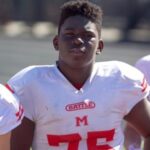 Caleb Bizzell | Milton
On film Bizzell fires off the ball faster than any offensive lineman I've seen in the country for the class of 2026. At 6-foot-1 and 230 pounds he's the size of most average high school linemen, but the way he plays is way more advanced. Bizzell can play anywhere on the offensive line but looks like he'll be an ideal guard or center. Consistently shows the ability to get up to the next level and seal off linebacker and plays with an attitude. The motor on this kid is second to none and if he continues to grow and pack on the size, his future is a bright one.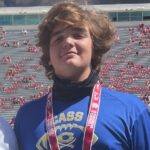 Bear McWhorter
Bear McWhorter 6'4" | OL Cass | 2026 State GA | Cass
Big, mean, strong, physical…the descriptors could go on for days when it comes to McWhorter. The 6-foot-3, 280 pound big man is poised to become a household name on the recruiting scene in just a few months. He's already been selected to play for GMSAA in the upcoming FBU National Championship tournament, he'll be playing in the Georgia Elite Classic 8th grade game and he's an Under Amour Next All-American. The size and accolades aside, watching the tape he's a violent offensive tackle who loves to finish blocks.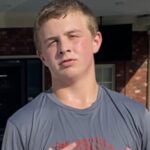 Mason Townsend
Mason Townsend 6'3" | OL Prince Avenue Christian | 2026 State GA | Prince Avenue
Townsend is as fundamentally sound as they come on the 8th grade level when it comes to offensive lineman. Standing 6-foot-1 and 230 pounds, he's put on noticeable size and strength in the last calendar year and has translated to big gains on the field. He shows raw power at the point of attack and excels as a run blocker. Plays through the whistle and under control. Can get to the second level and make a block on a linebacker or safety and is nearly as strong as a pass blocker.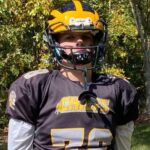 Kail Ellis
Kail Ellis 6'3" | OL Sequoyah | 2026 State GA | Sequoyah
Ellis is a big, mean, nasty offensive lineman who comes with a lot of versatility. The 6-foot-1, 240-pound Ellis can play all positions on the offensive line but was featured as an offensive tackle in the majority of highlight tape.  Ellis is a bulldozer that possesses advanced physical traits for a big man and often overwhelms defenders with his size and functional strength. Only knows how to play the game one way—hard and through the whistle. The type of kid you can build and offensive line around.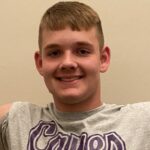 Langston Hogg
Langston Hogg 6'3" | OL Cartersville | 2026 State GA | Cartersville
Hogg appears to be the complete package as a student-athlete, who just happens to play offensive line. A team captain, a 4.0 GPA and unquestioned dedication to his craft, the 6-foot-1, 240-pound Hogg is going to make a college coach on some level, very happy in a few years. Making his home at guard, he's an athletic offensive lineman with high upside on the interior line. He has great overall body control and strength boasting a 235-pound bench press, 345-pound squat and 205-pound power clean. Hogg also shows great bend and flexibility for a lineman at this level.