Keeping up with prospects across the county lines is a hard enough task for a casual fan but lucky for you, I have done some digging. I have watched films from week one prospects at all levels, and here are a few standing out on a National level. Here are five national prospects to know this fall and as we advance.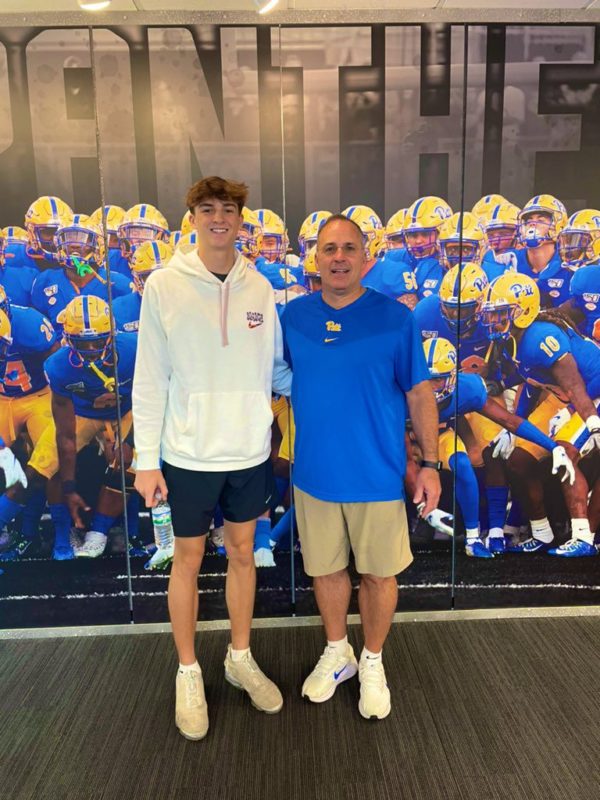 6'5" | QB | 2025
Brentwood Academy
George was lights out in his week one performance showing why he could be the top QB in his class. Macintyre showed his poise and ability to command an offense at an efficient rate. Key takeaways from his week one showcase:rn
rn t
Accurate on the deep ball

rn t

Quick decision maker

rn t

Can extend play with feet

rn
rn
Sometimes our parents just don't understand but in the case of naming your son Bear, they were spot on. The young 2026 prospect dropped a highlight tape that has went viral in the football community. McWhorter is a physical athlete who wants to not only inflict pain but knows when to play it cool. His strong suit seems to be in the run game as he loves to mow down defenders, he is a true road grader. One of the first big names on the scene for his class and at his position, he is a five star caliber prospect.
rn
rn

1st release of Varsity HL's at LT vs #1 team (4A) & T100 Nat'l 7A, (Corky Kell) both in Ga. (Hudl soon). Just getting started -only 14 yo! @Mansell247 @ChadSimmons_ @JeremyO_Johnson @adamgorney @CFravel247 @AWilliamsUSA @OtisKirk23 @borntocompete @MohrRecruiting @DemetricDWarren pic.twitter.com/O1Y0QsaACf

rn— ʙᴇᴀʀ ᴍᴄᴡʜᴏʀᴛᴇʀ (@BearMcWhorter) August 23, 2022
rn
6'5" | TE | 2025
Southlake Carroll (TX)
Jack is a very physical run blocker and played at a high level as a freshman last season. This off season was a big one for his recruitment as he has earned offers from Texas and Texas A&M. His frame gives you vibes that he could grow into a tackle at the next level, but he also showcased his route running ability and earned offers that way too. Only time will tell for what he will be at the next level, but this early in his high school career you can expect him to be one of the top prospects at his position now.
6'5" | DL | 2024
Austintown Fitch
Brian had a tremendous off-season as he picked up multiple D1 offers. Brian is one of the top 2024 edge rushers in the Ohio 2024 class of prospects and has continued to prove it. In week one of the season, Brian played on both the offensive and defensive sides of the field and help his team a tough match. Check out this sack from week one:
rn
rn

Those that believed in me thank you. And those that didn't I thank you also. @CoachTJ_Parker @FitchFootball @FeetHipsHands @rawtalentsport1 @CAT_TAKEOVER @Training_A1 @BCollierPPI @AllenTrieu @SWiltfong247 @CraigHaubert @Rivals_Clint pic.twitter.com/prGBsnQ4gN

rn— Brian Robinson Brian Robinson 6'5″ | DL Austintown Fitch | 2024 OH AKA B Rob (@BRob_2323) August 21, 2022
rn
6'0" | DB | 2024
Naples High (FL)
The gritty 2024 DB is as skilled as they come in this class. Coming off a big week one only proves his stock as one of the best defenders available. He had a great showing late in the summer camp circuit and it paid off by him earning a few offers from UCF and Duke. If you are looking to watch a top quality secondary just tune in to Naples defense on any friday night. Very twitchy and knows how to use is hands to deflect the ball, great prospect.